Snapper rig Port Phillip Bay tie A Perfect  Fishing Melbourne Reds Rigs Tackle  Video .
Snapper rig Tying for port Phillip bay .Learn How to Tie a snapper Rig. On this Page Below i Have Created A video Below. How to Tie The Perfect Rig For Port Phillip bay Snapper.   Knowing which rig is best to fishing in Melbourne's port Phillip bay can be some what tricky . Over the years fishing Port Phillip bay its generally considered snell two hooks ,to rig a full pilchard Bait is a good way to go.  The other rig We fish is a Paternoster fishing rig  / Reedy's Flasher Rigs . But today we will focus on a Snell Two hooks To Make a running  Rig . Type of fishing hook's you choose to fish is entirely up to you. I would recommend Some of the following brand's Owner Hooks thin Gauge and are super sharp and would be a great choice.  Then followed by big Red Mustard , if you want to Buy this  rigs Pre-Tied then i would suggest Reedy's Snell Rigs which are the Snapper rigs i use in Port Phillip bay.
 Please Subscribe To help us Make More Video Like Fishing Tips Like This.
Snelled  Hooks Rig Awesome Fishing Port Phillip Bay Snapper Rig How to Tie.
Snelling Hooks is Easy.  The rig Provides great bait presention. its a must when fishing for port Phillip bay snapper.  Many charter operators fish this rig . The rig can also be customized Leader and hook size. i really like 50lb  strength. but you can fish as lite as 40lb .
Buy 10 Snapper snatchers Free Shipping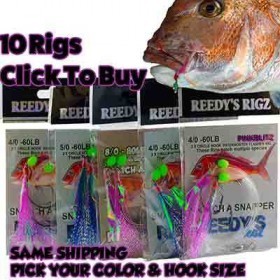 Port Phillip Bay Is a Great Place to target snapper. If your fishing the bay there is a few tips to get you start fishing . After rigging this snapper rig . Get some Burly to Lure in the snapper. snapper rig port Phillip bay
Made a Video make Fishing Burley Learn More Here .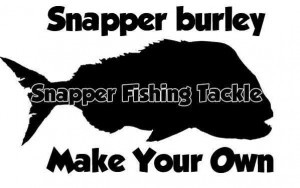 ---
Best Port Phillip Bay Snapper Rig How to Fish This Rig.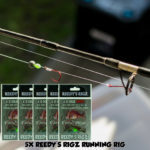 Tie A Paternoster Fishing  Rig Click Here.
Perth Snapper Fishing Winter Reds W.A.
i Have Also made a video on How to Bait your Fishing Hooks In Port Phillip Bay for Best Bait Presention .  Please subscribe If you like our video's  as it helps us out and Questions i will answer in the comment Box Below . snapper rig port Phillip bay.
Tie Running Rigs