GPS Marks Port Phillip Bay Fishing  Snapper Tackle Locations Spot
Gps Mark
s Port Phillip Bay Fishing Melbourne click the Locations maps and read  fishing tackle tips , there are also Port Phillip Bay gps Marks on the bottom of the page , in the clickable map is focused on snapper & this upcoming season if your on you Mobile Phone scroll down to copy gps marks.
Gps Marks MAP Below.

SHARE MAP EMMBED ON YOUR SITE CODE <iframe src="https://www.google.com/maps/d/u/0/embed?mid=1mH7hOuYqVnEZCwwUklYbfnvufnE" width="380″ height="214″></iframe>

Use This New Map Click are read info 2017 This Map is for the upcoming Season  For New Anglers Guide Tips. 
When using google Maps to find a GPS Click & Zoom  you Find Information relating to Each GPS mark . There is a Wide Range of marks from Text Gps Marks Below.
  Port Phillip Bay Snapper Melbourne Spots Location Depth Chart
Text Format For Input to Sounder
Carrum 2 Wide  – 38.03.08s 145.04.23e
Patterson River Entrance  -38.04.27s145.07.02e  Good Mark to Enter to get home at night .
Carrum No1  38.04.30s 145.20.32e
Barnys 1 Snapper 38.05.87s 145.02.24e
Outer Seaford  38.06.19s 145.02.53e
Inner Seaford 38.06.25s 145.06.17e   ( Early Season Reds )
Carrum Reef Snapper 38.06.38s 145.00.46e
Big Reds 2 Snapper 38.07.62s 145.03.93e
Frankston Ramp 38.08.43s 145.06.41e
Shellbank mud 38.08.08s 145.02.21e
Red Road 38.09.16s 145.02.17e   ( Early & Late Season  October + December + April + May)
Mornington Jetty 38.12.44s 145.01.56e   After Big Blow October Just after Full Moon + Big Blog Is King
Sth Channel Wreck 2 38.17.25s 144.40.23e
Point Nepean 38.18.08s 144.39.23e
Portsea Hole 38.18.37s 144.42.41e
Snapper Stick Reef Depth 6-8m 37.53.10s 144.51.30e
Whiting Rig Pre Made Paternoster Flasher Rig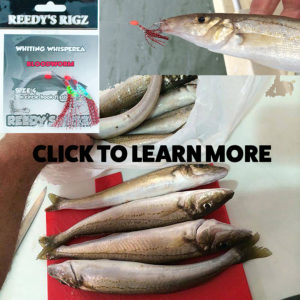 Snapper Sounding From Hds Lowrance Fish Finder .
Rigging For Port Phillip Bay Snapper Hand Tie Snell Rigs Video  Guide & Tips .
How to tie snapper rigs , This rig is Most Popular in Port phillip bay . Below is short video what i demonstrate how to tie the Twin Hook rig , My Spread of rod will consist of 3 snell rigs & one  flasher rig . by reedy's rigz .  I find best bait for snapper are Full Pilchards & fresh squid . on the snelled rig & chunks of pilly on the paternoster type rig.
Update Gps Charts – How To

Port Phillip Bay Snapper Gps Marks Fishing Melbourne
These gps Marks are just common Marks which i do fish & they are widely used by other fisho's  they are more of a reference Point to start sounding For snapper or Anchoring  and waiting  Periods & hope the Reds Come through , Me i Like to sound up snapper & over the past years with the Number's down you should get to know your sounder . but the marks are good if your a new  to fishing . scroll to the bottom of the page to find general Gps marks and other tips.
Melbourne Port Phillip Bay Snapper Gps marks Fishing locations spots .
Gps Marks Port phillip Bay .
Description     Latitude S   Longitude E
Station Pier       37.50.9s      144.55.7    e
St Kilda Pier.   37.51.7  s    144.57.5     e
St Kilda Marina    37.52.4 s     144.58.3     e
Williamstown        37 52.518  s  144 54.151  e Snapper, Whiting, Garfish,Mullet, Leather jacket. Sand reef bottom.
Altona Boat Ramp. Whiting,        37 52.632    144 55.512
Pinky Snapper, Flathead Sandy  Grass bed bottom  Reefs.
Water depth 3.5 – 4.5m.
Snapper  Ridge     37 53.0s      144 51.48  e
The Stick Reef, Depth 6 – 8m. Altona.       37.53.101    144.51.298
Snapper. Sandy shelly bottom      37 53.16  s   144 51.2      e
adjacent to reef.
Port Phillip Bay Depth Charts Maps
5 snapper snatchers 19.95 click here to buy now

Target Species: Bream, Bass, Flathead, Whiting, Snapper, Trevally, Flounder, Jewfish, King fish, Hairtail, Golden Perch, Trout, Red fin, Bonito, Salmon, Tailor, Bonito,
Small Tuna, Yellow tail, Mackerel, Squid and saltwater and freshwater
Float rig garfish mullet fishing rig pencil float rigs.
float rigs made for garfish mullet and small surface feeding fish . bulk fishing rig packets topwater fish save money shop with snapper
Fishing spots in Melbourne and Victoria. Click the below link for fishing spots in Melbourne and GPS marks via a website and text format. For land based fishing spots options are available via the google map above, please use map on a laptop or from a desktop computer. Scroll and zoom to see fishing spots in your region or suburb. Pin points display GPS marks or tips and tricks, tide changes, and when/what to fish for. If you would like us to display your catch in a fishing spot you can send in your picture and information to snapperfishingtackle@gmail.com .
Melbourne snapper gps mark port phillip bay fishing spots locations
Brighton Pier         37.54.3      144.58.6    
Werribe  Whiting   . Sand weed bottom.    37.56.669s   144.45.760e
Water depth 5 – 6m.
Whiting. Sand weed bottom.      37.57.669s    144.45.908e
P2 Altona     Snapper. Mu d bottom 37 58'19.5s   144 41'11.9e
Water depth 15m.
Ricketts Point -Snapper, Flathead, Whiting.  37.59.52 s    145.01.39 e
Water depth 4m. Rocky bottom.
Daddys Spot  Whiting. Water depth 9m. Sandy bottom.                   37.59.772 s   144.45.573  e
Rickets 1     Snapper,rock cod    37.59.86     145.01.69 Water depth 8m.  Reef bottom.
Zeds Spot Snapper, Garfish, Flathead.       38 00 25s     144 45 15e
Sandy bottom. Water depth 18meters.
Mordialloc Pier   38.00.7      145.04.9    
Kirk's Point Boat Ramp     3801.66s     144 33.90e
Beacon Point Long Reef Snapper, Gummy Shark, Whiting.    38.01.800e    144.35.490s   Reef, weed sand bottom.
Long Reef     38 01.83 s    144 35.65e
Mordialloc      Snapper, Water depth 18m.         38 02 17     145 05 58
Reef bottom.   Snapper, Shark.                  
Rye Boat Ramp   Boat Ramp. Flathead.      38.02.232s    144.49.197e
Water depth 1.2m. Sandy bottom.
Gaso Snapper. Mud bottom. Water depth  38.02.493s   144.58.942e 18m.
Flathead. Water depth 10m.        38.03.00     145.02.30
Carrum No2                                               38.03.08     145.04.23
Patterson River                                          38.04.27     145.07.02
Carrum No1                                               38.04.30     145.20.32
38.04.31     145.20.23
Patterson River Entrance  Navigation                     38-04.496    145-06.949
38.04.561    145.06.987
Patterson River        Navigation.                       38.04.5      145.07.1      AGD66
Carrum Artificial      Snapper.                          38.04.635    145.02.160
Carrum Outer           Artifical reef. Snapper. Water    38.04.800    145.02.100   WGS84
depth 18m.
Snapper, Flathead. Water depth    38.04.800    145.02.096
18m.
Carrum Snapper         Snapper. Reef bottom. Water       38.04.900    145.02.000
depth 18m.
Glenns Spot            Snapper. Water depth 20m.         38.05.400    144.58.199
Mud & shell bottom.
Mikes      Snapper in season. Water depth    38.05.870    145.02.241
18m.
Aircraft    Snapper. 2 miles off No.1 buoy  38-05-980    145-00-692
Carrum.
Aeroplane Mark         Snapper. Rock & reef bottom.      38.06.004    145.00.714   WGS84
Water depth 15 – 19m.
19 Meter Mark          Snapper. Water depth 19m.         38 06.116    145 00.653
Seaford                Snapper. Reef. Water depth 16m.   38.06.15     145.02.55
Outer Seaford          Reef. Snapper. Water depth 16m.   38.06.19     145.02.53
Inner Seaford                                            38.06.25     145.06.17
18 Meter Reef          Carrum. Snapper.                  38 06 38     145 00 48     WGS84
Water depth 18m.                  38 06 38     145 00 46     AUS86
Carrum Reef            Snapper. Water depth 18m.         38.06.384    145.00.464
Patterson Lakes        Snapper. Water depth 18m.         38 06 73     145 04 12
Outer Seaford          Snapper. Reef bottom.             38 06 738    145 04 120
Mile Bridge            Seaford. Snapper.                 38 06 821    145 06 658
Reef bottom.
Cod Hole               Snapper. Water depth 13m.         38.07.000    145.35.200
Mud bottom.
Seaford 1              Snapper. Water depth 11 – 13m.    38.07.175    145.05.605    WGS84
Outer Reef Carrum      Snapper, Flathead.                38 07.319    145 05.780
Water depth 20m. Reef bottom.
Graemes 2              Snapper in season                 38-07.620    145-03.933
Frankston Reef         Snapper. Reef bottom.             38.07.939    145.05.925
Shellbank              Snapper.                          38.08.08     145.02.21     WGS84
Frankston Ramp                                           38.08.43     145.06.41
Frankston Pier         Navigation.                       38.08.85     145.06.7      AGD66
Red Road                                                 38.09.16     145.02.17
Hospital Mark          Snapper. Water depth 18m.         38.10.100    145.02.500    WGS84
Ansett                 Snapper. Water depth 17m.         38.10.301    145.01.760
Mark's Spot            Mornington. Snapper, Garfish,     38 10.970    144 57.540
Barracouta, Flathead.
Water depth 21m. Mud bottom.
Mornington             Snapper, Flathead.                38.11.459    145.00.843
Water depth 21m. Sand & weed
bottom.
Mornington Jetty                                         38.12.44     145.01.56
Flathead.                         38.12.44     145.01.18    WGS84
Navigation.                       38.12.8      145.01.9     AGD66
Mount Martha Channel   Snapper, Whiting.                 38.16.500    144.52.350   WGS84
Sth Chnl Wreck 2                                         38.17.25     144.40.23
MtMartha Artificial    Artificial reef. Snapper.         38.17.337    144.58.192   WGS84
Water depth 18m. Reef & rock
bottom.
Sth Channel Wreck 1     38.17.40s     144.40.22e
Siongs Mark            Safety Beach. Snapper, Flathead.  38.17.467    144.58.142
Sand bottom.
Portsea 3              Kingfish. Rocky bottom. Water     38.17.53     144.40.22    WGS84
depth 14 – 16m.
Inner Rip              Plot a coarse between Inner       38.17.32     144.38.17
Point Nepean                                             38.18.08     144.39.23
Outer Rip              & Outer Rip marks for safe        38.18.17     144.37.26
passage through the heads.
Portsea Hole           Snapper.                          38.18.37     144.42.41
Sorrento Sailing Club  Whiting. Weed & sand bottom.      38 20 208    144 45 398 Melbourne Port Phillip Bay Snapper Gps marks Fishing spots