Snapper snatchers Rigs Best Practices Paternoster Bait fishing Lure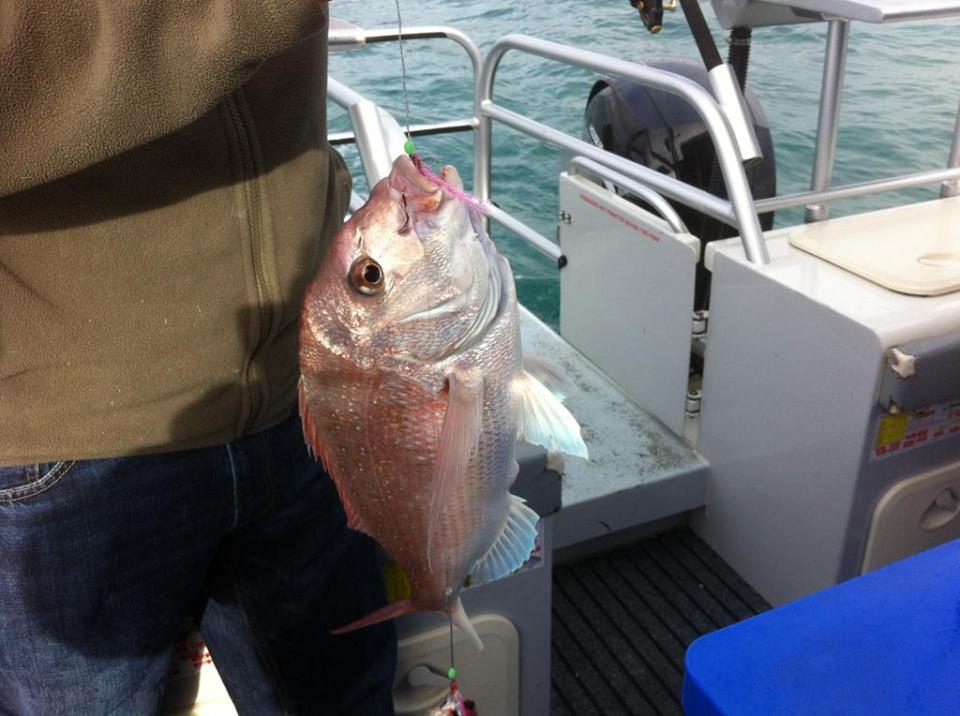 Snapper Snatchers –  fisherman that have not fished  a  Snapper Snatcher well then  you are  missing out on an excellent  rig for snapper or reef fishing and also surf fishing . I have been using  
Snapper Snatchers 
rigs for the past 6 years with alot of success . 
Snapper Snatcher or flasher rigs as some call them , is a pre made fishing rig made by Australian tackle company Reedy's rigz  Distributed by Snapper Fishing tackle on Ebay Only ..The rig has two  circle hooks that are tied on two paternoster  with dropper's loops on 
 tough leader with a barrel swivel for connecting to your mainline. 
The circle hooks are rigged with luminescent  flasher's or flies and  with a lumo bead's .Snapper Snatchers are hand tied  the knots they used and the quality control is outstanding. I have used multiple 
Snapper Snatchers 
from By Reedy's Rigz over the years with alot of success. 
Fishing  Snapper Snatchers there are many ways ,but i find  if you add a  strips of  bait to the circle  hooks and Drop the rig down from the boat , pier or from the surf cast your line out and fish the bottom . The natural rocking of the boat or the waves breaking in the surf  will work the  flasher and lumo bead up and down like a lure . Rigged on a  circle hooks enables snapper to   
hook t
hemselves in the jaw. The Sport circle hooks also cause less damage to the fish. While that is the way I personally fish them but  it isn't the only way. These 
rigs
 are a simple design and are the high quality. They are very economical for the tackle used. We Have Add A video To Demonstrate how we fish them Scroll Below to see the rig in Action .  
if your looking for a great snapper rig and at a great price take a look at these fishing rigs 
here
 .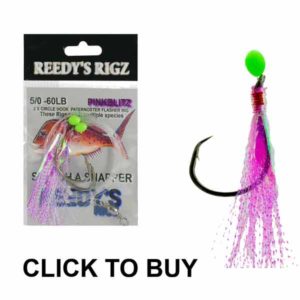 Product information .
Snapper snatchers Lures Rigs are available in circle hooks size 1/0 4/0 5/0 6/0 7/0 8/0
Surf Rig Paternoster Rig , Deep sea , Reef Fishing Sabiki lure
Multi use Lure rig Bait jig
Heavy Duty Mon filament Mono fishing Line Trace Leader
Circle Hooks  1/0 4/0 5/0 6/0 7/0 8/0
Luminous beads / lumo bead.
Lure fly Flasher
Target Species: Bream, Bass, Flathead, Whiting, Snapper, Trevally, Flounder, Jewfish, Kingfish, Hairtail, Golden Perch, Trout, Redfin, Bonito, Salmon, Tailor, Bonito, Small Tuna, Yellowtail, Mackeral, Squid and  saltwater and freshwater
Where to use ?
Commonly used around Australia and in places such as  Port Phillip Bay, Western Port, Lakes Entrance and Gippsland in Victoria. South Australia's St Vincent Gulf and
Metro Adelaide, Shark Bay in Western Australia, Sydney Coast line and Tweed Heads New South Wales and Brisbane Coast line, the list goes on
Snapper Snatchers Flasher Rig Tied On Paternoster Leader Pre-Tied Droppers Bottom Fishing
Snapper snatchers Are Pre-Tied Fishing Rig. That utilize's a Flasher To attracted Fish In Combination With Bait .Tied On a Paternoster with Droppers the Rig is Primary used for Bottom fishing. Available in Many Types & size's its a Popular Set up among fishermen , not only When Targeting the Likes of Snapper But Can be fished to catch a range of fish , Like whiting . in a Smaller Version of the Snapper Snatchers.