Bermagui gps Marks Fishing Spots Locations Tuna shark Snapper Tackle
Bermagui gps Marks Fishing Spots Locations Tuna shark Snapper Tackle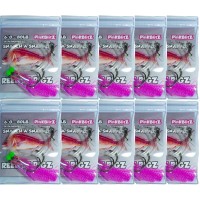 Description            Comments                         Latitude S   Longitude E
Green Patch            Albacore.                         36 14 20     150 20 00
810 Canyons                                              36-16.000    150-34.000
Broken Reef                                              36-16.146    150-16.183
Aughinish Rock         Rock formation                    36 16.4′     150 12.8′
Aughinish Rocks Sth    Rock formation                    36 17.2′     150 13.0′
Kink                   Reknown Tuna cubing area.         36.18.000    150.20.000
Tuna, Shark, Marlin, Dolphinfish. 36-18.000    150-19.000
Albacore, gamefish.               36 18 05     150 19 00
36 17.2′     150 20.1′
36 19.2′     150 19.5′
South Kink                                               36-18.048    150-19.012
Kink Nth End           Yellowfin Tuna, Pelagics.         36.18.120    150.19.450
36-17.120    150-19.450
NE Canyon (West)                                         36-17.175    150-24.450
Bermi Canyon North                                       36-17.175    150-24.150
36-17.200    150-20.600
NE Canyon (East)                                         36-17.200    150-20.600
Marlin Mark            Marlin.                           36.17.500    150.35.400
Kink Sth End                                             36-18.480    150-19.120
Mount Dromedary        Navigation point                  36 18.5′     150 01.7′
Presto                                                   36-19.475    150-21.015
Tuna YF                Yellowfin Tuna                    36.20.740    150.20.540
Bermi Canyon                                             36.20.750    150.20.450
Cemetary               30m deep – Flathead.              36.20.832    150.07.195
Flathead               Flathead. Water depth 27m.        36 21.261    150 06.651    WGS84
8.5km north Bermagui.
Tuna YF drift          Yellowfin Tuna                    36.21.710    150.18.440
Camel Rock             Flathead and Reef fish.           36.22.450    150.05.454
4 Mile Reef Centre     Tuna, Shark.                      36-24.000    150-08.400
6 Mile Reef Centre     Tuna, Shark, Marlin.              36-24.440    150-10.000
Bermi Canyon SW        Albacore, Yellowfin Tuna.         36-24.450    150-22.100
Bermi Canyon SE        Albacore, Yellowfin Tuna.         36-24.500    150-24.300
4 Mile Reef                                              36.24.573    150.08.985
36-25.016    150-09.164
6 Mile Reef NW                                           36 25.0′     150 09.8′
4 Mile Reef N                                            36-25.090    150-08.989
Bermagui Bar           Navigation point outside bar      36.25.244    150.04.442
Esprit Pinnacle        4 Mile Reef.                      36.25.32     150.08.95
Jubbs Pinnacle         4 Mile Reef.                      36.25.33     150.08.86
Bermagui Head          Navigation point off              36.25.336    150.05.411
headland/water tower.
Bermagui Harbour       Navigation point at ramp          36.25.491    150.04.380
Light at entrance to Harbour      36 25.4′     150 04.6′
6 Mile Reef NE                                           36 25.5′     150 10.5′
6 Mile Reef            Reef ground – Flathead,           36.28.295    150.08.992
Morwong, Snapper.
36-24.000    150-08.400
Bermagui Water Tank    100 fathom line east of           36 25.8′     150 18.2′
Bermagui Headland.
Navigation mark on Headland       36 25.8′     150 05.0′
100 Fathoms                                              36-25.12     150-18.24
36-25.12     150-24.42
12 Mile Reef NW                                          36 27.0′     150 14.2′
12 Mile Reef NE                                          36 27.0′     150 16.0′
6 Mile Reef SW                                           36 28.3′     150 08.3′
6 Mile Reef SE                                           36 28.3′     150 09.0′
Snapper, Flathead, Morwong.       36.28.295    150.08.992
Reef bottom.
12 Mile Reef                                             36.29.000    150.15.000
36-29.240    150-15.000
Bermagui Lobster 2     Lobster reef – Yellowtail         36.29.847    150.06.437
Kingfish, Morwong, Snapper.
3 Brothers             Navigation point – Reef fish.     36.29.904    150.05.636
Bottom fishing south of Berm.     36 28.0′     150 04.6′
12 Mile Reef W                                           36 30.0′     150 14.0′
12 Mile Reef C         Central                           36 30.0′     150 15.0′
Tuna, Shark, Marlin.              36-29.240    150-15.000
Cuttagee Lake Entrance Navigation point                  36 29.4′     150 03.2′
12 Mile Reef E                                           36 30.0′     150 16.0′
7 Mile Reef            Reef ground, 105m deep            36.30.149    150.10.160
– Flathead, Morwong.
Bermagui Lobster 1     Lobster reef.  Yellowtail         36.30.490    150.06.375
Kingfish, Morwong, Snapper.
12 Mile Reef South     Reef ground – Pelagics and        36.30.615    150.15.758
bottom fish in calm waters.
Goelen Shelter         North of Goelen Head, Good        36.32.390    150.06.058
shelter in W – Flathead.
12 Mile Reef SW                                          36 32.8′     150 14.0′
12 Mile Reef S                                           36 32.8′     150 15.0′
12 Mile Reef SE                                          36 32.8′     150 16.0′
Ross's 1                                                 36.33.620    150.22.395
SE Bermi 1000 Fathoms                                    36-34.040    150-22.257
North Bunga                                              36-34.056    150-19.057
Entrance Yachta Patch                                    36-34.249    150-05.071
Bunga Head             Navigation point                  36 34.9′     150 03.7′
Bunga Head Shelf       100 fathom mark east Bunga Head   36 34.9′     150 17.4′
12 Mile Reef N                                           36 43.4′     149 59.6′
North Tip Canyons                                        36-44.021    150-21.015
Ross's 3                                                 36.44.781    151.19.724
South Bunga                                              36-45.036    150-21.015
Ross's 4                                                 36.48.570    150.20.835
Ross's 2                                                 36.50.610    150.21.395
——————————————-
Bulk whiting rig Save on fishing rigs with circle hooks
bulk buy pre-made whiting rig with circle hooks flasher rig awesome for king gorgre sand whiting .shop online cheap prices through ebay tackle store.
Snapper Rig Paternoster Bulk Flasher rigs Premade .
Stock up on Snapper rig this Season lure up a Red paternoster jigs at wholesale prices Austrailan tackle shop online discounted fishing product
Float rig garfish mullet fishing rig pencil float rigs.
float rigs made for garfish mullet and small surface feeding fish . bulk fishing rig packets topwater fish save money shop with snapper fishing tackle.
25 squid skirts lures game teaser's trolling offshore
Trolling skirt pack of bulk lure offshore fishing game skirt jig – snapper tackle australian tackle shop online cheap fishing gear at wholesale Price.
Snapper Micro jig -bulk snapper lure slow pitch fishing.
slow pitch jigs micro jig octoc jigging with slow pitch range of snapper lures save on wholsale japanse fishing tackle products shop by brands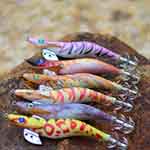 bulk squid jig egi fishing jigs japanse fishing
squid jig for egi fishing bluk lots save moeny shop online for cheap squid jigs by snapper fishing tackle store on ebay wholesale lure baits rig.
Led Workmen Hat with Tourch in cap fishing
Fishing hats workmen Led snapper back hat bulit in to see in the dark better then a touch . see our range of fishing clothes trusted brands banndana
bandana fishing apparel neck sock Scarves & Neck Gaitor
bandana fishing apparel neck sock Scarves & Neck Gaitors Snapper Fishing Tackle Wholsale online Shop -Shimano fishing Reels- Snapper Bandana's
circle hooks 5/0 rig flasher rigs for snapper fishing
circle hooks 5/0 6/0 7/0 8/0 fishing rig on a paternoster bait jig combo . great fishing rig for snapper bulk packs of gamma circle hooks save dollars
Wire fishing rig Trace Leader Rigs shark fishing
wire trace leader fishing rig for toothy shark critters strong leader 10x Wire fishing rig Trace Leader Rigs Tackle Lure Swivel toothy Mackeal arms
Snapper fishing tackle shop online within Australia
Trusted brands and Australian fishing tackle Products By shimano Mustard fishing rig black Label By Snapper fishing tackle ,Reedy's Magic Rigz. Fishing Forums Look through our Top selling Fishing rigs like Surf rig designed for Mulloway paternoster Pre-rigged custom rigs. Fishing Tips Tricks Fishing Reviews and Blogs By port Phillip bay snapper & snatcher. Saltwater Trolling lures Massive Range game fishing Teaser's Baits, soft Plastic Baits Snapper fishing rod combo Rig Packs Bulk fishing gear .Latest technology in micro jigs Slow Pitch jigging japanase egi style squid jig range ,Fishing Tips Tricks Fishing. Oem brands original custom Gear at cheap price's We ship Internationally and include Free shippping on Most items in our Shop .We strive to Providing our customers with a Excellent experience as you can Sell our Feedback is First rate and Have maintained a Top Rated seller performance for Many years now .Feel free To Message us .
Snapper Racks Rig fishing rigs 10 Surf Paternoster Circle hook Flasher Bottom
10 snapper rig Fishing Rigs for Many type of Bottom fishing
Flathead rigs / Bream busters size 1/0
Snapper Fishing Rig Lures Rigs are available in circle hooks size 1/0 4/0 5/0 6/0 7/0 8/0
Surf Rigs rigged on Paternoster Rig , Deep sea , Reef Fishing, Sabiki lure
Multi used Lure rig Bait jig combo with flasher
Heavy Duty Mon filament Mono fishing Line Trace Leader
Circle Hooks 1/0 4/0 5/0 6/0 7/0 8/0
lumo bead.
Lure fly Flasher
Great pack of fishing rigs for flathead bream Size(1-0 )Bream & (4-0) flat head just add bait to the flasher rig and your fishing best baits prawn live worm
best snapper rig from hooks size 5/0 up
Universal Fishing Rigs Reedy's Paternoster Flasher Rigs Great For Many Fish
Want to fish for the big Fish and don't know much about snapper fishing & rigs? These Snapper rigs are a great starting point for fishermen. The rig is simple and it works great. The Snapper Hand-Tied Flasher rigs are a great fishing rig because you can tie the rig's trace onto the mainline, just apply the bait to your circle hooks & within seconds you're fishing for Snapper. The built in flashers, which doubles for a lure, is great because it adds the extra edge you may need to catch a big red. The fishing rig is designed as a paternoster rig or leger rig depending where you're from. They are very similar to a Sabiki rig , just on a larger scale. The best way to fish using the snapper snatcher from a boat is to drop it straight down to the bottom. You do not need to cast it if you are fishing with these rigs out of a boat. With the fishing rig being vertical and the boats rocking up & down it help the flasher attract the fish to you snatcer. Alternatively, if you are fishing the rig in the surf from a beach, the flasher will also work awesome . One of the best discoveries for snapper snatchers (also called snapper catchers), was how good the flashers work in the surf. My favourite rig to target tailor or salmon would be circle hook size #4.